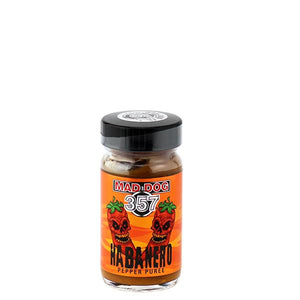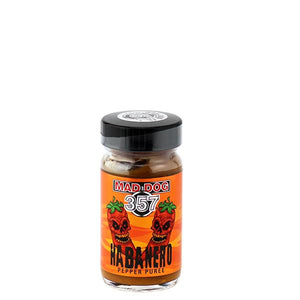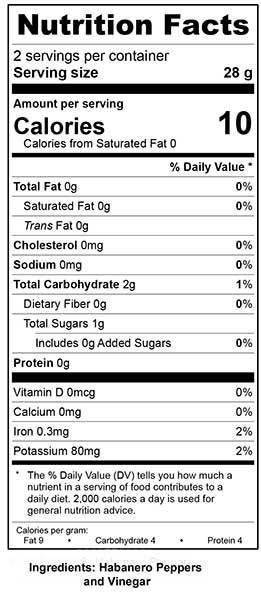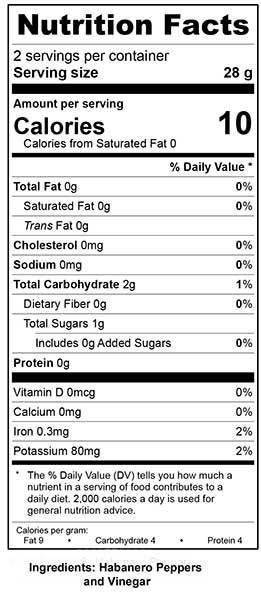 On Sale
Mad Dog 357 Red Savina Habanero Pepper Puree 1-2oz
The pure burn of Habanero peppers mixed with 200-grain vinegar isn't a fleeting fear you can escape. It lingers, leaving you in torment even as you enjoy the fruity flavors only found in superior peppers. Think you can handle the heat of Mad Dog's Habanero Pepper Puree? We'll see. Made with US grown peppers.

Mixed only with 200- grain vinegar, you'll taste the gorgeous flavor of the Habanero peppers. One 2 oz jar, made with US grown Habanero Peppers.
Ingredients: Habanero peppers, distilled vinegar.
Due to the EXTREME nature of this product, please read the following disclaimer:
Click HERE to read the disclaimer.
At Ashley Food Company, we do one thing. We make great-tasting and award-winning hot sauces, extreme hot sauces, and pepper extracts. We make each sauce in hand-measured, small batches to ensure incredible flavor and quality. All of our products are made in the USA, using only the finest, all-natural ingredients.