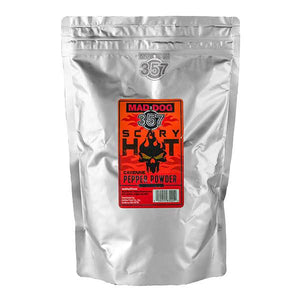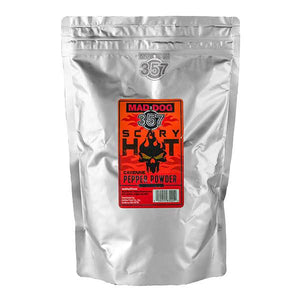 On Sale
Mad Dog 357 Super Cayenne Pepper
Mad Dog 357 Super Cayenne Pepper
Steam Treated
Custom 30 Grind
Non-GMO
Most chilies that are imported to the US are either fumigated or nukes to kill off any pathogens or lives bugs. We have this Cayenne grown with NON-GMO seed and then Steam treated for the Cleanest Cayenne powder you can buy. 
1 Kilo- 2.2 Lbs
This batch tested at over 111,000 SHU
Due to the EXTREME nature of this product, please read the following disclaimer:
Click HERE to read the disclaimer.
At Ashley Food Company, we do one thing. We make great-tasting and award-winning hot sauces, extreme hot sauces, and pepper extracts. We make each sauce in hand-measured, small batches to ensure incredible flavor and quality. All of our products are made in the USA, using only the finest, all-natural ingredients.