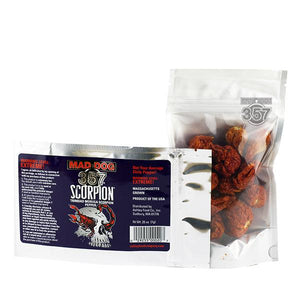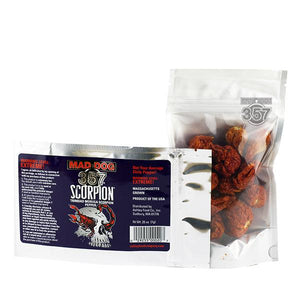 On Sale
Mad Dog 357 Scorpion Pepper Pods 7 grams
Locally grown in Massachusetts
The Red Moruga Scorpion is sought after and hard to find, with pods tapering to a pointy tail. Mad Dog 357 Scorpion Pepper Pods 7 grams tested at over 1,000,000 SHU,
Due to the EXTREME nature of this product, please read the following disclaimer:

At Ashley Food Company, we do one thing. We make great-tasting and award-winning hot sauces, extreme hot sauces, and pepper extracts. We make each sauce in hand-measured, small batches to ensure incredible flavor and quality. All of our products are made in the USA, using only the finest, all-natural ingredients.