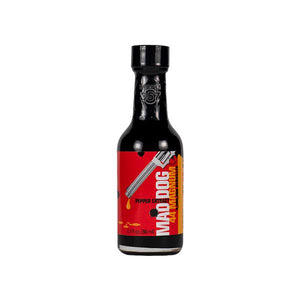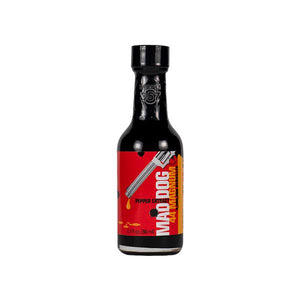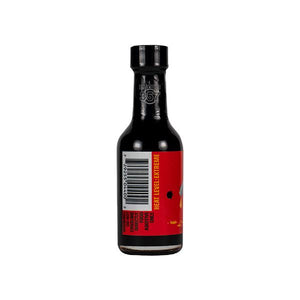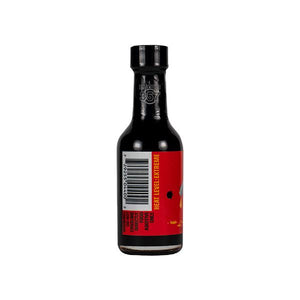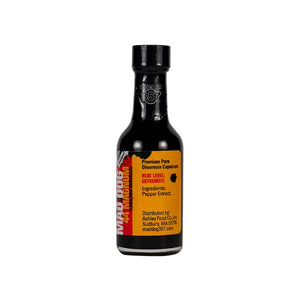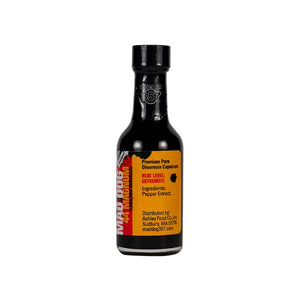 On Sale
Mad Dog 44 Magnum 4 Million Scoville 1-1.7oz
"Go ahead Make my day." Tell that to anyone who dares to go up against the Mad Dog 44 Magnum Pepper Extract when it's part of your special collection.
WARNING - DO NOT CONSUME DIRECTLY - FOOD ADDITIVE ONLY!
For a big barrel of heat, the Mad Dog 44 Magnum Special Edition additive makes its mark with a whopping 4,000,000 Scoville Units. Specially packaged in an imported glass bottle along with the rest of the Mad Dog Extract Arsenal, it too is made with only the finest HPLC Certified Capsicum. And like its super hot caliber counterparts in the arsenal, this 44 delivers that clean tasting heat and sparkling flavor that separate the big guns from the peashooters. 1.7 fl oz.
Ingredients: Pepper extract. (may contain soybean oil)
Due to the EXTREME nature of these products, please read the following disclaimer:
Click HERE to read the disclaimer.
Please note, you WILL have to warm the bottle to 140 ℉ (60 °C) to remove the pepper extract from the bottle.
At Ashley Food Company, we do one thing. We make great-tasting and award-winning hot sauces, extreme hot sauces, and pepper extracts. We make each sauce in hand-measured, small batches to ensure incredible flavor and quality.  All of our products are made in the USA, using only the finest, all-natural ingredients.