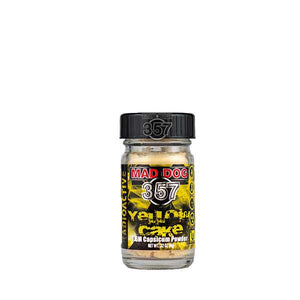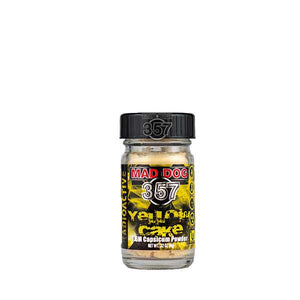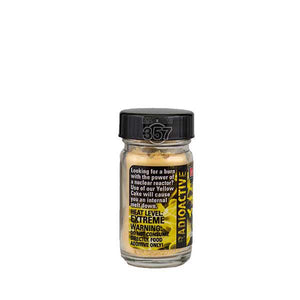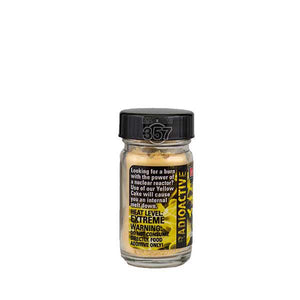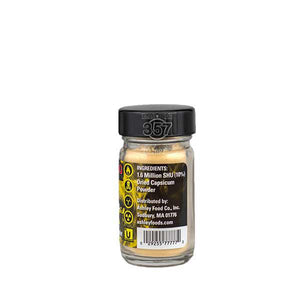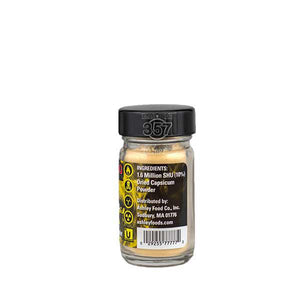 On Sale
Mad Dog 357 Yellow Cake Capsicum Powder
Looking for a burn with the power of a nuclear reactor?
How about a product that delivers nuclear heat without altering the flavor of your food? Much more than a tasty dessert, Yellow Cake is a custom-made, fiery combo. Topped off with elements of plutonium, it's 10% pure encapsulated capsicum powder. Generating 1.6 million in heat, even the smallest slice of Yellow Cake is sure to leave you and your guests begging for more. This thrilling treat is yellow, contributed by the carotenoids from chilies, and is packed with Teja peppers. Be warned: Use of our Yellow Cake may cause you an internal meltdown!
10% Capsicum Powder -

1,600,000 Scoville HPLC
Suggested uses: If you dare, try sprinkling on top of your favorite foods. An excellent way to add some heat to soups, stews, chili, baked goods, and even increasing the heat of your favorite hot sauce!
Due to the EXTREME nature of these products, please read the following disclaimer:
Click HERE to read the disclaimer.
At Ashley Food Company, we do one thing. We make great-tasting and award-winning hot sauces, extreme hot sauces, and pepper extracts. We make each sauce in hand-measured, small batches to ensure incredible flavor and quality. All of our products are made in the USA, using only the finest, all-natural ingredients.