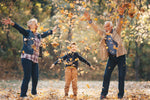 If you're looking for a mild hot sauce that you could douse on your granny's chicken tacos, then Mad Dog Green Amigo Hot Sauce is your go-to party in a bottle.
Green Amigo Hot Sauce is an everyday, mild hot sauce that you can use to flavor your granny's favorite meals.
While it doesn't have the insane heat that most other Mad Dog sauces carry, it packs a relative spicy punch, just enough to make grandma pucker.
Green Amigo Hot Sauce comes in a 5oz bottle and made with fresh jalapeño peppers, red wine vinegar, lime juice, cilantro, onions, garlic, and salt. It has a very low Scoville Heat Unit (SHU) of just 5,000.
Just because Granny is getting up in her years, doesn't mean she has to stay home from the party. She's wanting that little spice in her life ever so once in a while and Green Amigo Hot Sauce is the perfect taste bud treat.
Granny will love to use Green Amigo Hot Sauce as a dipping sauce for her favorite veggies or tortilla chips. She can also use her homegrown cooking skills to use the hot sauce as a delicious marinade for meat, fish, or poultry. Think of all the ways Granny can use this mild hot sauce in her cooking. Her next card night with the ladies will feature a whole lot of Bridge playing with an added kick of Green Amigo.
Green Amigo goes great in salsas by adding one bottle of Green Amigo to 3 cups of chopped tomatoes. Granny doesn't even have to turn on the stove.
Don't let grandma be green with envy. Give her a new friend. Give her Green Amigo.