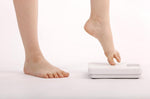 Weight Loss Advantages Of Capsicum
The European community is truly in need of a healthy weight loss, especially at these times where obesity is the leading epidemic that is sweeping the nation. And with this being at hand, experts have been trying to discover the next big thing in weight loss especially for Europeans. At the dawn of this year, a new breakthrough in weight loss was discovered and born in the European soil that immediately captured the attention of every European aiming for weight loss. The United Kingdom was the birthplace of the worldwide sensation weight loss supplement, capsiplex that claims its health and weight loss benefits from capsicum or pepper extracts. But with tons of weight loss supplements being introduced in the market, how could we separate the fact from the fad. What are really the weight-loss advantages of capsicum?
Here are the weight-loss advantages of capsicum for those who are still in doubt with this chili pill:
Data gathered from population studies indicates the consumption of capsaicin, the main ingredient in the capsicum that causes weight loss is associated with a lower prevalence of obesity.
In a human study conducted at the Division of Kinesiology, in Québec, Canada, the addition of red pepper to meals significantly increased diet-induced thermogenesis or heat production and lipid oxidation (the burning of fat for energy).
Pepper has the potential to stimulate gastric secretions and raise the metabolic rate. By increasing metabolism, the body burns fat at a faster than normal rate. Studies show that eating spicy foods like black pepper increase the metabolism rate by as much as 8% for hours after you eat them.
Capsicum extracts are proven natural and safe to use with tons of other health benefits besides weight loss.
It naturally suppresses your diet so you won't feel hungry most of the time so you don't have to eat as much as you do before.
Recent research reveals that capsaicin from cayenne and other chili peppers may inhibit the growth of fat cells by activating AMP-activated protein kinase (AMPK), which is found in muscle and other human tissue that regulates eating behavior and energy expenditure, and also stimulates hepatic and skeletal muscle fatty acid oxidation.
These are just some of the advantages of capsicum proven by experts in weight loss. It just proves that capsicum has unbound health and weight loss benefits that other supplements don't have.
http://articles.easyonlinejobsreview.com/weight-loss-advantages-of-capsicum/