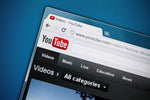 Years ago you probably had to make it to a festival or expo to watch spicy food challengers battle it out. No longer, though, do you have to even leave your own home to see people sweating it out over some of the hottest peppers and hottest hot sauce on the planet. All it takes is a quick online search to find countless videos of challengers all hoping to be the next viral Internet sensation.
Perhaps inspired by the allure of the popular web series "Hot Ones", people all across the globe are filming their own challenges, and some of them are seriously over the top! While celebrities are signing on for their own turns in the hot seat, you hardly have to be famous to earn your five minutes of fame in a YouTube spicy food challenge. From spicy ramen noodles to spicy pepper challenges, it seems a growing population is definitely up for the challenge. While some challenges, such as the "Fire Noodle Challenge" are well documented with some basic rules and somewhat predictable outcomes, there are also Internet video challenges solely focused on an individual does of heat, including the "chili pepper challenge" and the "ghost pepper challenge". There's even been a hot pepper challenge aimed at raising awareness for ALS.
The thing about hot sauce and hot pepper challenges are that anyone can do the challenge, and anyone can post it on sites such as YouTube for free. Some challengers even make money off those same videos. Of course, you can always do your own spicy food challenge. All it takes is an extremely hot, hot sauce or hot pepper. Choose your favorite, and get ready for some intense heat! Whether for fame or for fortune, it seems spicy food challenge videos are here to stay, and likely only getting hotter!