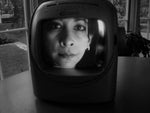 There are always news events that keep people glued to their televisions, radios, and newspapers.
The Coronavirus may be different, if only because you're almost permanently attached to your social media channels too.

Yes, watching the news unfold is helpful, especially when you're worried about how something – in this case, the Coronavirus – is going to affect you.

But it can also keep you on the edge of panic. And if you can't stop watching the news (like everyone else), you're going to need a bottle of Mad Dog hot sauce close at hand. Here's why:


Get the Hot Sauce High That Keeps You Cool
By now you already know that the capsaicin found in Mad Dog hot sauces triggers your brain to release a slew of feel-good
endorphins
. Sure, you need to go through the blood-curdling, lip melting pain first. But, when that's over, you'll get a rush of good vibes flowing through your brain and your veins.
It's that awesome elevated feeling that'll help you remain calm, even if newscasters are ready to shock you out of your pants. And, it's Coronavirus, so they're prepared to do just that.
Mad Dog Offers a Reason to Walk Away
Most good chili heads don't leave their precious bottles of super-hot sauce laying around anywhere. They're tucked away into dark cupboards. That's smart because these babies are scary AF at the best of times.

And if your Mad Dog super hot sauces are packed safely away, you'll need to get up to get yourself a dose every time your hot sauce high begins to dissipate. At the very least, it's a reason to walk away from the news.
Chili Peppers (and Hot Sauces) Are Good for Your Health
Seriously. Apart from the antioxidants and
vitamins
they carry, you can also expect hot sauces to help clear the plaque from your arteries and generally improve blood flow. In fact, hot sauces offer a whole host of medical benefits.
If you're sitting in front of the news, watching all the reports that say you need to improve your health, you're probably going to want anything that makes you just a touch healthier. Luckily, you've got Mad Dog hot sauces on hand.
It's Kind of Like a Party for One
Social distancing alone? Completely quarantined at home? It can get a little boring, especially if you're at the end of your Netflix watch list and all you've got left is news, news, news. (Also, we're not suggesting that being locked in with your family is that much better. It might be. It might not. We're not judging.)
But if you are home alone, you'll probably find Mad Dog hot sauces break the boredom in unprecedented ways. It'll get you to move around, perhaps even exercise a little. And from there it's back to the same old news, but with a smile on your face.
Mad Dog Makes Everything Taste Better
Okay, we can't make everything better, but there are some things we do really well every time. Food is one of them. So, when you're sitting on the couch watching the news and snacking on the chips you found at the back of a cupboard, you'll definitely be thanking us for the Mad Dog hot sauce you've added to whatever salsa you've got on hand. So, if you're happy watching the news, we can help you do it comfortably.
Now, before switching your attention to the news, why not stock up on more Mad Dog? You don't need to leave your house to do it.