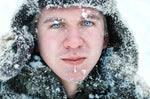 As the temperatures outside continue to dip and Old Man Winter makes a showing.
It is the season to kick back by the fire and settle in for a long few months of winter ahead. But if you're looking to warm up the winter months, you may not need to throw another log on the fire at all. Instead, head to the kitchen and go for some spicy, hot sauce-infused recipes.
While this time of year we often add on extra layers for warmth, you can warm up from the top of your head to the tips of your toes by adding in some spicy hot flavor to your diet.
Luckily, there are lots of spicy recipes out there to help do the trick. While traditional hot foods like chili may be top of mind during the winter season, there are actually plenty of options out there. From spicy noodles to meatloaf, take some old family favorites and spice them up. Gumbo is a great option too, especially when you add in some spicy Ghost Pepper hot sauce. If you have a craving for a tried-and-true casserole, why not try giving mom's recipe a boost of flavor with some liquid fire. Comfort foods like chicken potpie and even steak pie can also warm you up from the inside when you take your recipe to the next level.
When it comes to some of the coldest months of the year, you don't have to suffer the wrath of Old Man Winter. Instead, add a twist of heat to your next meal. From fiery chicken and dumplings to steaming hot beef stew, take your winter recipes and add a dose of heat. You'll sure to come out with some brand new favorites, all while warming up to the idea of a cold winter season ahead.