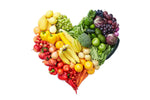 When it comes to maintaining a healthy diet, fruits and vegetables are often hailed as the ultimate nutritional powerhouses.   However, there's a fiery contender that deserves a spot in the healthiest choice debate—chili peppers. Packed with a variety of beneficial compounds, chili peppers offer unique health benefits that rival those of traditional fruits and vegetables. In this article, we delve into the facts behind why chili peppers should be considered as a healthy addition to your diet, alongside fruits and vegetables. Vitamin C Superstars: While oranges are often praised for their high vitamin C content, chili peppers are unsung...
---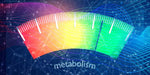 A lot of people want to lose weight. Diet and exercise, are of course, key to staying healthy, but if you want to boost your metabolism, you may want to take a closer look at what's on your plate, in your refrigerator, and in your kitchen pantry.
---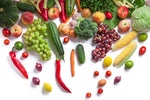 All your life you've probably heard it's important to eat your fruits and veggies! Sure, they're a great part of any healthy diet, but what if you could get even a bigger.