For many it's painful, and sometimes even debilitating. It often causes weakness or even numbness, and sometimes it's extremely painful, too. It costs billions to treat it every year. The good news is, there are now some non-invasive options out there for treatment.
---
If you enjoy the taste of hot peppers, you'll be thrilled to learn about all the health benefits. From weight management to cold and pain relief, there are several great reasons to use more cayenne pepper.
---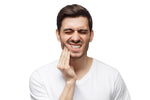 Ugh! Toothaches can be so painful and who has time for the pain? While you're waiting to get an appointment with your dentist, a fast and temporary pain relief can be yours if you have some chili peppers and/or cayenne pepper in your kitchen.